State-of-the-art development and production of advanced electronics
ISLAND LABS is a member of an international group of medium-sized businesses in Slovenia, Italy, and Germany.
We manufacture electronic communications devices and systems.
In our workshops, a team of skilled engineers relies on their experience gained over the years in the military to provide unsurpassed service.

We have:
a development department with state-of-the-art CAD/CAE equipment
many decades of experience in professional design and manufacture
facilities for local assembly and production of electronic products
decades of experience in exporting our products and customer training
a quality management system ISO 9001:2015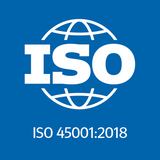 Island Labs implements and maintains the certificate for socially responsible employer.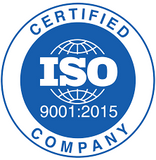 Island Labs implements and maintains the certificate for quality management system.
Island Labs is part of the international group PandPTM
SMT Facilities

SMT is a wholly owned company. We develop and manufacture custom-made electronic devices. The company uses the latest machines and assembly lines for components placement and the construction of electronic devices. Our clients are big technology leaders, as well as small and medium-sized technologically innovative companies.
Calibration Services
We offer electrical and RF calibration, and repair services for a wide variety of instruments.
We have:
Fluke 732 voltage reference standard
Rubidium and Cesium frequency standard
GPS disciplined oscillator
Thermocouple-based RF Power meter
High-resolution time-frequency counters
8 1/2 digits digital multi-meters
Standard resistors
Precise voltage references

Info
EUROPE
Headquarters
Mon to Fri: 9:00 AM - 6:00 PM (UTC+1)
Liminjanska Cesta 94D-94G
6320 PORTOROŽ - SLOVENIA
R&D
Mon to Fri: 9:00AM - 6:00PM (UTC+1)
Prešernova Cesta
6310 IZOLA - SLOVENIA
+386 (0)30327510
Italian representative
Mon to Thu: 9:00AM - 6:00PM (UTC+1)
+39 3294426950
ASIA

The River Bangkok
Suite 4810
Charoen Nakhon Rd,
Bangkok, 10600, Thailand
NORTH AMERICA
Coming soon

Capital (31.12.2020): 750,000.00 EUR
Island Labs

Liminjanska cesta 94D and 94G, 6320 Portorož - Portorose, Slovenia